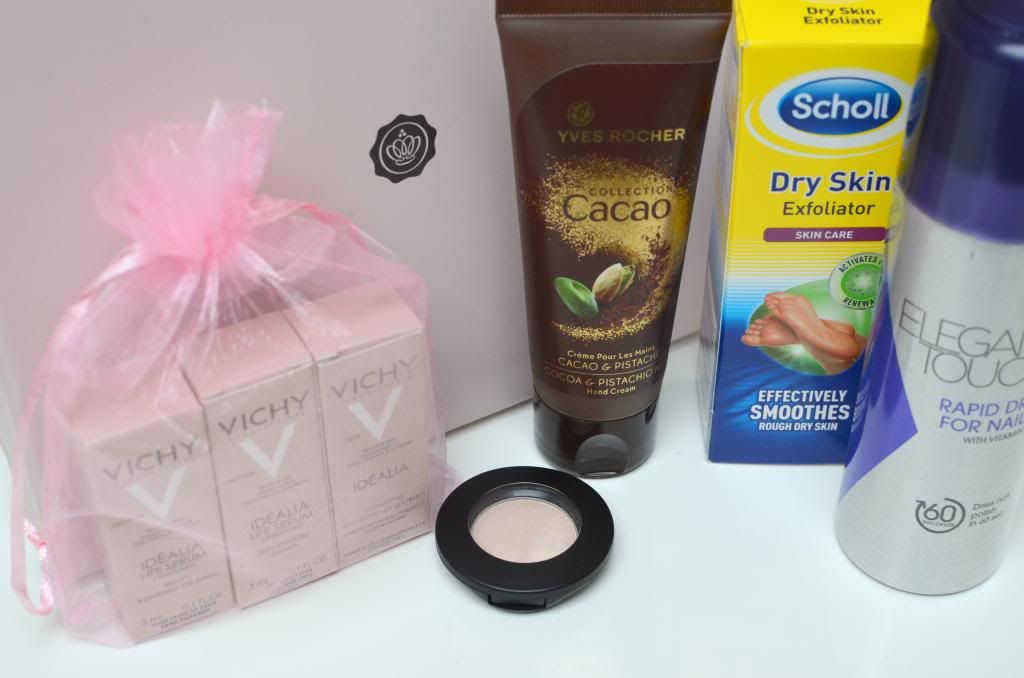 Left to right:
Vichy Idealia Life Serum samples; Emite Make Up Micronized Eyeshadow in Dams; Yves Rocher Cacoa and Pistachio Hand Cream; Elegant Touch Rapid Dry for Nails; and Scholl Dry Skin Exfoliator
After considering a subscription for a while, I finally decided to sign up for Glossybox. When the package turned up at work I was INCREDIBLY excited, because who doesn't love getting a box of surprise beauty products every month?
Admittedly, I wasn't that thrilled when I opened the box because I could easily purchase 60% of these items from Boots, and probably wouldn't even do that if I had the option. The Yves Rocher hand cream smells quite nice and lord knows I could do with a dry skin exfoliator right now, but I expected something a little more... exotic. Alas. I'm sure I will get some use out of these products, but I hope that things get a little more exciting next month.