Boots are currently selling all Revlon products for £5 and I ended up buying the Revlon Just Bitten Balm Stain in Crush. I love it. I already own three others (
Romantic
,
Lovesick and Honey
) but this has quickly become my favourite. This is the last time I blog about the Revlon Balm Stains-- I promise!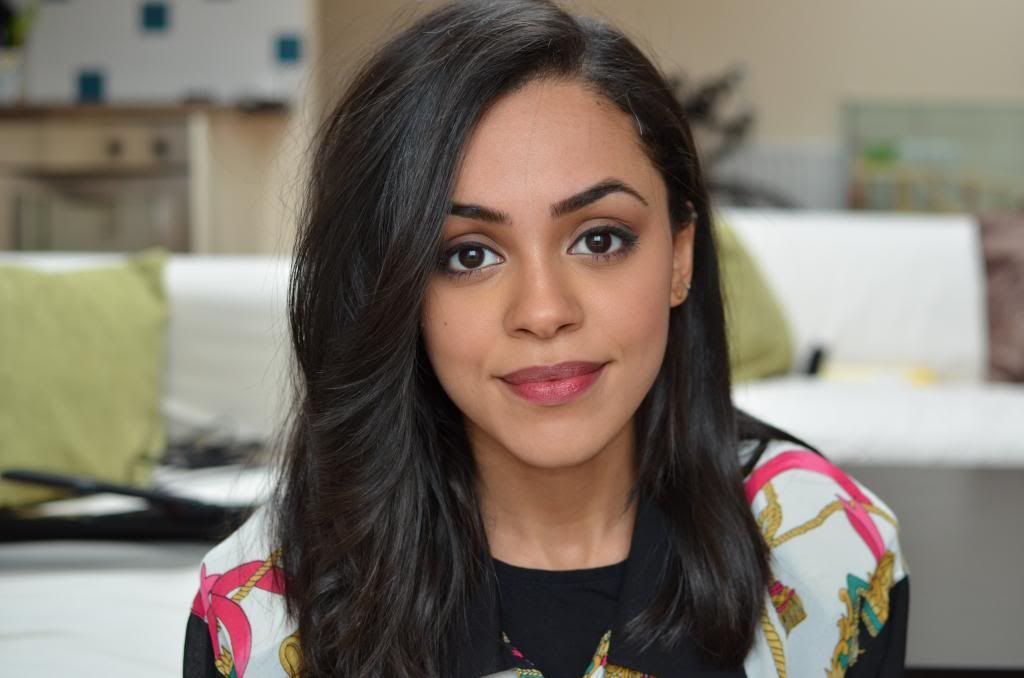 Top: Revlon Just Bitten Kissable Balm Stain in Crush rubbed into skin; Bottom: RBKBS heavy swatch.

Crush looks VERY intimidating before you swatch it-- I was immediately hesitant about buying it when I first took the lid off-- but it's a lot sheerer when worn than it is at first glance; for some people (i.e. me) this will be a good thing.