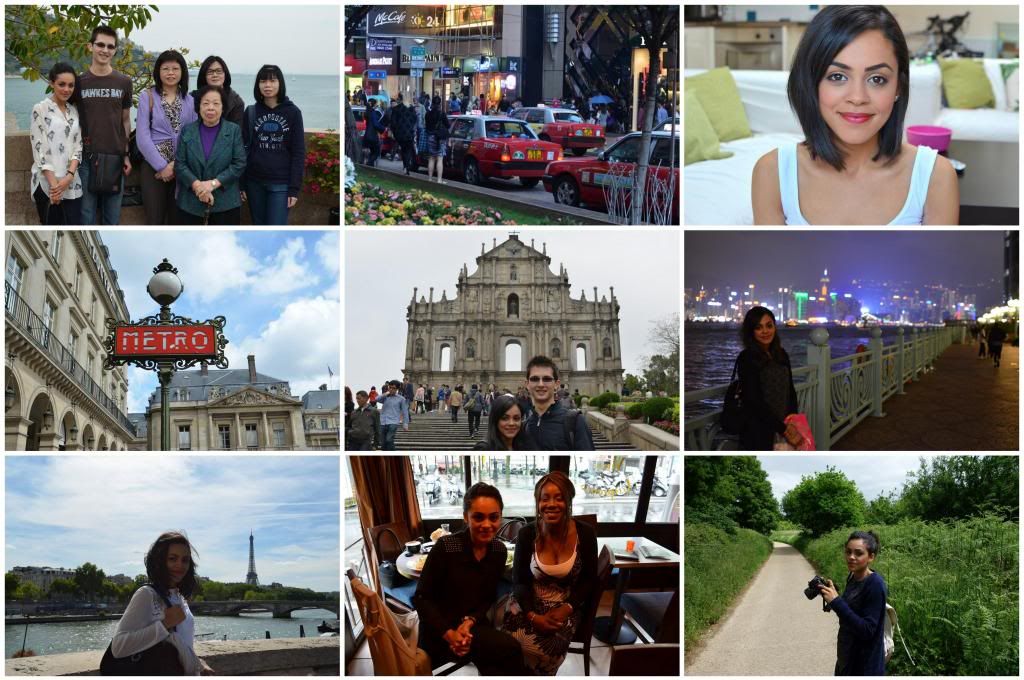 1.

In Hong Kong with my boyfriend's family

2.

Time's Square, Causeway Bay, Hong Kong

3.

2013 was the year of short hair for me!

4.

Beautiful Metro posts in Paris 5. St. Paul's Cathedral, Macau

6.

Hong Kong

7.

Posing with the Seine and Eiffel Tower in Paris

8.

Me and mum at breakfast in Paris, taken by an adorable waiter-- this is our only photograph together from the trip :-(

9.

Made a vow to use my camera more this year, and I think I stuck to that.
This time last year I had never left England and believed that I didn't have enough power to change my own life. 2013, however, proved to be a year of enlightenment for me, beginning with my first journeys abroad. In March, I visited Hong Kong and spent two weeks completely exposed to a new culture and a new way of living-- they were two of the best weeks of my life. I even had the chance to spend a night in Macau, wandering the ruins of St. Paul's Cathedral, eating authentic Portuguese food and losing myself in the casinos of the City of Dreams.
In August, my mum and I visited Paris. Unbelievably, this trip was the first time she had ever been abroad; after all, we only applied for our passports last year. She loved every single moment of it and I love 2013 for being the year that we both had our eyes opened by travel.
2013 is also the year I became a fully qualified Teacher of English. This is one of the biggest achievements of my life so far, but despite the amazing feeling that came after delivering lessons my kids enjoyed and the way some of them looked up to me as their teacher, I felt as though I wasn't ready for it yet. Of course, this is what then led me to make the hardest decision of my life early on in the year-- I left the profession without knowing what was coming next. Now, I work in Editorial at one of the most prestigious academic publishers in the country, and every morning when I get in to the office I genuinely cannot believe that I'm there.
So there it is, my panegyric on 2013 and everyone and everything that came with it.
Happy New Year.