So, above is a photo of my current make-up bag. 
When at home, I store my make up in a set of drawers, but I travel to and from Reading A LOT thanks to
~some guy~ 
that I happen to be moving in with in a couple of months, so I'm always having to carry around a ton of make-up. Obviously, not everything in the images below fits into the bag, so all of the bigger things are just shoved in whatever hand luggage I'm carrying when travelling. 
On a day to day basis I don't carry around a make up bag per se, but I do have a 'just-in-case' pouch where I have a tiny little urban decay liner and some tampons for emergency situations. I'll also occasionally throw in the concealer I'm using if I think I'm going to end up crying that day i.e. every single day of my teaching placements. HAHAHAAaaaugghh... my life. Anyway.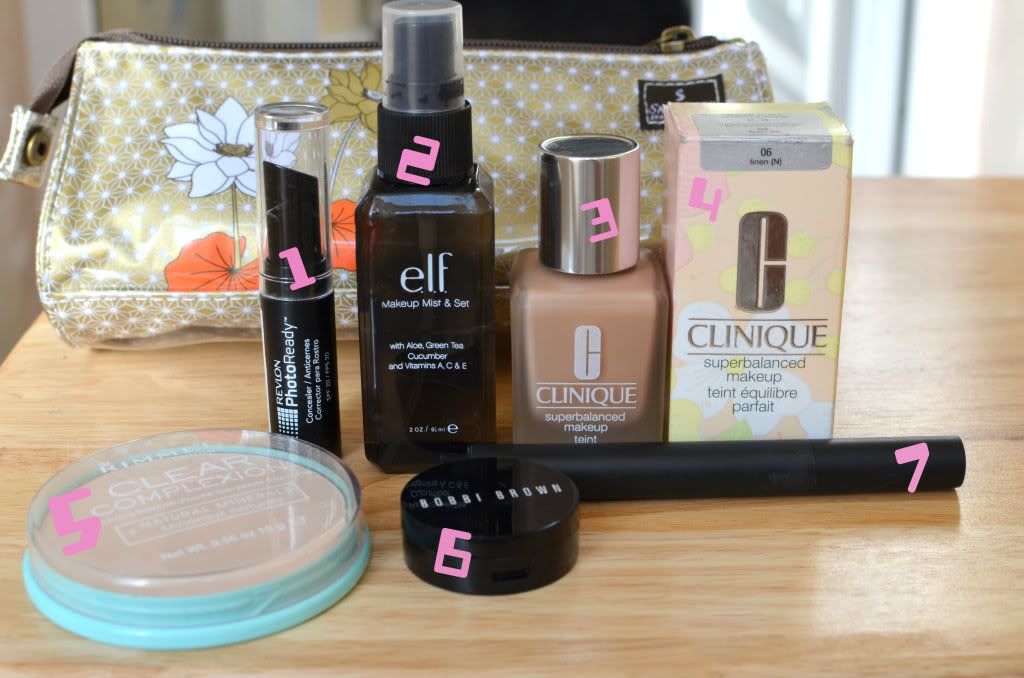 Face/base products.